Ball Bearing Manufacturing
A bearing is a mechanical element that permits relative motion between two components or parts, such as the shaft and housing, with minimum friction.
Bearings are machine elements which are used to support a rotating member viz., a shaft. They transmit the load from a rotating member to a stationary member known as frame or housing.
They permit relative motion of two members in one or two directions with minimum friction, and also prevent the motion in the direction of the applied load.
We can also prepare project report on any subject as per your requirement (we can modify the project capacity and project cost as per your requirement), click here to contact us
India replaces china as fastest growing bearing market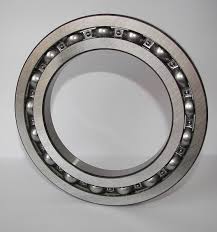 In percentage terms, india will post the fastest increase in bearing demand through 2020. India's motor vehicle and machinery markets are expected to expand substantially, bolstering related bearing demand in original equipment manufacturing applications, supporting growth in after- market bearing demand. In general, the strongest sales advances will be in the world's developing areas, with thailand, china, and mexico also registering particularly robust market gains through 2020.
Sales growth in a number of developed countries, most notably in western europe, will accelerate through 2020. The west european market for bearings has been con- strained in recent years by subpar advances in durables manufacturing output. Japan and south korea will also register stronger advances in demand than during the 2010-2015 period, with japan recovering from market declines recorded during this span.
Bearings in wind turbines are one area of growth. The renewable energy market likely grow over the next four years with wind leading, and a u.s. department of energy study wind vision study scenario projects 10% of the nation's end-use demand served by wind by 2020, 20% by 2030, and 35% by 2050. Analysts expect this to increase turbine construction and the use of high-capacity bearings with it.
Classification of bearing
The bearings are classified broadly into two categories based on the type of contact they have between the rotating and the stationary member
Sliding contact
Rolling contact
Motor vehicles & machinery are largest markets
Motor vehicles and machinery are the two largest markets for bearings. Each of these markets utilizes an array of bearing products. However, the fastest increases in future bearing demand will come from the smaller, but still significant aerospace and motorcycle markets, with the most pronounced advances coming in the motorcycle market. Motorcycle production, especially that of electric bikes, will pick up significantly through 2020.
The market for automotive bearings is growing at a rate of almost 27 percent per annum in the year 2005 – 06. This is mainly because of multiple models in every vehicle segment entering the market.
The overall automotive industry has grown at the rate of 34 percent per annum from the year 2004. Hence, a definite increase in the demand for bearings in the oe segment is anticipated. Aftermarket demand for automotive bearings is increasing, but at a slower rate as compared to the growth in vehicle population. Manufacturers are expecting sustained growth of 15 percent in the aftermarket mainly due to increase in population of two wheelers, passenger cars, and utility vehicle segments.
Some of the restraints faced by the bearings manufacturers are longer life due to improved technology, improved fuel quality, and better maintenance of the vehicles. This reduces the replacement rate, which in turn leads to slower growth in the aftermarket demand. Increase of imports due to a 5 percent decrease in duty rates is affecting the market for the domestic participants.
Vehicle owners prefer imported bearings due to lower costs. Cost difference is almost 50 percent between the domestic bearings and the imported bearings. For example, the bearings manufactured in india are priced at Rs.25 and the bearings imported from china are priced at Rs.12 in the year 2004 – 05. There is an increase in imports from china and south korea due to lower costs and greater demand.
There has also been increase in prices of domestic brands as the cost of production has gone up due to increase in steel prices. Indian manufacturers are also facing a threat from the spurious parts manufacturers who manufacture duplicate parts and sell them in the names of both domestic and foreign companies. This is the biggest threat to the indian manufacturers as this eats away their share in the aftermarket and affects their growth.
Cost estimation
Plant  capacity                              :       4000.00 nos./day
Land & building (8000 sq.mt)    :    Rs. 10.86 cr
Plant & machinery                        :    Rs. 4.80 cr
Working capital for 2 months    :    Rs. 12.61 cr
Total capital investment             :    Rs. 28.81 cr
Rate of return                               :    88%
Break even point                          :    21% 
The following contents are covered in the project report of ball bearing
Introduction
Sliding contact bearing
Classification of sliding contact bearing
Classification based on type of load carried
Classification based on type of lubrication
Classification based on lubrication mechanism
Advantages of sliding contact bearing
Disadvantages of sliding contact bearing
Rolling contact bearing
Properties
Uses and application on the basis of industry
On the bases of application
i.s. specification
Market position – industry overview
Global collaboration
Global collaboration
Analysis of business operation (problem identified)
Global manufacturers/suppliers of bearings
Process flow chart of ball bearing
Manufacturing process of ball bearing
Process of inner and outer race
Manufacturing process of ball
Manufacturing process of cage
Rivet manufacturing process of rivet
Inspection and testing
Process flow chart for roller bearing
Manufacturing process of roller bearing
Manufacturing process of inner and outer race
Manufacturing process of roller
Manufacturing process of cage
Process flow chart for journal bearing
Manufacturing process of journal bearing
Plant layout
Suppliers of plant and machinery
Suppliers of raw materials
Appendix – a:
Cost of plant economics
Land & building
Plant and machinery
Fixed capital investment
Raw material
Salary and wages
Utilities and overheads
Total working capital
Cost of production
Profitability analysis
Break even point
Resources of finance
Interest chart
Depreciation chart
Cash flow statement
Projected balance sheet
We can also prepare project report on any subject as per your requirement (we can modify the project capacity and project cost as per your requirement), please fill the form below to contact us.