Blog
Unsaturated Polyester Resin 10 MT Per Day Output
Polyester resins are unsaturated synthetic resins formed by the reaction of dibasic organic acids and polyhydric alcohols. Maleic Anhydride is a commonly used raw material with diacid functionality. Polyester resins are used in sheet moulding compound, bulk moulding compound and the toner of laser printers. Wall panels fabricated from polyester resins reinforced with fiberglass so-called fiberglass reinforced plastic (FRP) are typically used in restaurants, kitchens, restrooms and other areas that require washable low-maintenance walls. They are also used extensively in Cured-in-place pipe applications. Departments of Transportation in the USA also specify them for use as overlays on roads and bridges. In this application they are known as PCO Polyester Concrete Overlays. These are usually based on isophthalic acid and cut with styrene at high levels usually up to 50%.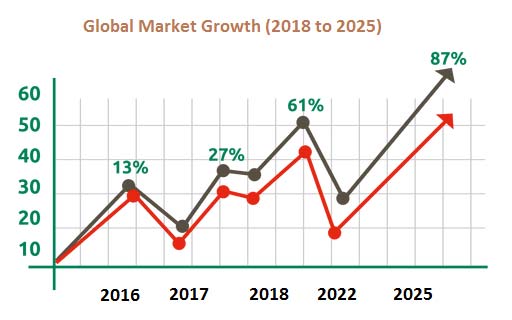 Unsaturated polyesters are condensation polymers formed by the reaction of polyols (also known as polyhydric alcohols), organic compounds with multiple alcohol or hydroxy functional groups, with saturated or unsaturated dibasic acids. Typical polyols used are glycols such as ethylene glycol; acids used are phthalic acid, isophthalic acid and maleic acid. Water, a by-product of esterification reactions, is continuously removed, driving the reaction to completion. The use of unsaturated polyesters and additives such as styrene lowers the viscosity of the resin. The initially liquid resin is converted to a solid by cross-linking chains. This is done by creating free radicals at unsaturated bonds, which propagate in a chain reaction to other unsaturated bonds in adjacent molecules, linking them in the process. The initial free radicals are induced by adding a compound that easily decomposes into free radicals. This compound is usually and incorrectly known as the catalyst. Initiator is the more correct term. Substances used are generally organic peroxides such as benzoyl peroxide or methyl ethyl ketone peroxide.
Unsaturated polyester resins (UPRs) are chemicals formed by the condensation of unsaturated acids and diols with or without diacids. These resins form highly durable structures and coatings when cross-linked with a vinyl reactive monomer. UPRs are designed for a wide range of temperature applications such as refrigerated enclosures and hot water geysers, among others. UPRs are used for manufacturing a wide variety of products, such as sanitary ware, pipes, tanks, and high-performance components for the marine, construction, and automotive industries. UPRs are preferred over metallic counterparts, such as steel and aluminium, owing to ease of design & fabrication and cost-effectiveness.
Orthopthalic UPR is mostly used in building and construction industries. This segment is forecast to witness lucrative growth in future, owing to rapid urbanization and growing population, thereby, fostering the growth of the UPR market. Ortho-phthalic polyesters, iso-phthalic polyesters, and dicyclopentadiene (DPCD) are the major categories of UPR available in the market. Iso-phthalic polyesters are widely used for manufacturing fiberglass reinforced plastics (FRP), owing to their high tensile strength, better flexibility, and superior chemical resistance. Moreover, iso-phthalic polyesters has gained popularity in the marine industry due to their remarkable water-resistant property. DCPD resins segment is forecast to witness lucrative growth, owing to their applications in automotive bumpers, air spoilers, fenders, off-highway bonnets, body panels, and coach front & rear body panels. However, fluctuations in cost of raw materials, such as glycols, maleic anhydride, and styrene, among others, is expected to restrain the growth of the world UPR market during the forecast period.
The world UPR market is segmented into product type, end users, and geography. The UPR product type is categorized into orthophthalic polyesters, iso-phthalic polyesters, dicyclopentadiene (DPCD), and others. The end-user industries of UPR are building & construction, tanks & pipes, electrical, marine, transport, artificial stones, and others. The UPR market is segmented on the basis of regions into North America, Europe, Asia-Pacific, and LAMEA.
Polyester resins are thermosetting and, as with other resins, cure exothermically. The use of excessive initiator especially with a catalyst present can, therefore, cause charring or even ignition during the curing process. Excessive catalyst may also cause the product to fracture or form a rubbery material.
Polyester resins are the most widely used resin systems, particularly in the marine industry. By far the majority of dinghies, yachts and workboats built in composites make use of this resin system.
Polyester resins such as these are of the 'unsaturated' type. Unsaturated polyester resin is a thermoset, capable of being cured from a liquid or solid state when subject to the right conditions. It is usual to refer to unsaturated polyester resins as 'polyester resins', or simply as 'polyesters'. There is a whole range of polyesters made from different acids, glycols and monomers, all having varying properties.
There are two principle types of polyester resin used as standard laminating systems in the composites industry. Orthophthalic polyester resin is the standard economic resin used by many people. Isophthalic polyester resin is now becoming the preferred material in industries such as marine where its superior water resistance is desirable.
COST ESTIMATION
Plant  Capacity                                             :     10.00 MT./day
land & Building   (6000 sq.mtr)                 :    Rs.  3.04 Cr
Plant & Machinery                                        :    Rs.  1.23 Cr
Working Capital for 1 Month                      :    Rs.  2.58 Cr
Total Capital Investment                            :    Rs.  7.05 Cr
Rate of Return                                             :    28%
Break Even Point                                        :    49%
Brief Contents:
Introduction
Components Of Polyester Resins
Types Of Polyester Resins
Saturated Polyester Resin
Unsaturated Polyester Resin
Fire Resistant Polyester Resin
Electrical Resistant Polyester Resin Low Styrene
Emission Polyester Resin
Isophthalic Polyester Resins For Fiberglass Fabrications   The Different Polyester Resins
Characteristics And Benefits Of Polyester Resin
Performance Characteristics
Suggested Use
Recomended Catalyst
Typical Liquid Resin Properties
Typical Cast Unfilled Resin Properties
Advantage Of Polyester Resin
Properties Of Isophthalic Polyester Resin
And Orthophthalic Polyester Resin
Properties And Uses
Electrical Properties Of Cured Resin:
B.I.S. Specifications
The Following Specifications Are Available For Reference:
Market Survey (Global)
Global Unsaturated Polyester Resins: Market Taxonomy
By Product Type
By End-User Industry
Top Five Export Destinations Of Unsaturated Polyester Resin
Top Five Sources (Countries) Of Import Of Unsaturated
Polyester Resin During 2012-13
Detailed Import Data Of Polyester Resin Unsaturated
Detailed Export Data Of Unsaturated Polyester Resin
Unsaturated Polyester Resin
A) Various Grades Of K'ester Unsaturated Polyester Resin
Based On Ortho
B) Polyester Resin Based On Terphthalic Acid
Typical Unsaturated
Polyester Resin Formulation
Manufacturing Process Of Unsaturated Polyester Resin
Process Details
Blending Operation:
Packaging:
Synthesis Of Isophthalate Upr
Formulation Of Isophthalate Upr
Process Details
1 .Process Diagram
2. Process Description
Chemistry
Process Of Cross-Linking
Filling And Mono-Ester Formation
Esterification
Dilution Phase
Polyester Resin (For Reinforced Plastics) G. P. Grade
Properties Of (Reinforced Grade Polyester Resin)
Polyester Resin (Laminate Grade):-
Process Of Manufacturing Of Polyester Resin (Laminate Grade)
Polyester Varnish Preparation:-    72
Manufacturing Process Of Polyester Resin (Electrical Grade)
Polyester Varish:-
Unsaturated Polyester Resins
Modified Acrylic Unsaturated Polyester Resin
Resin Formulation 1
Resin Formulation 2
Resin Formulation 3
Resin Formulation 4
Technical Data Sheet
Of Orthophthalic Polyester Resin
Application:
Packing And Shelf-Life:
Suppliers Of Plant And Machineries (Global)
Suppliers Of Raw Materials (Global)
Suppliers Of Complete Plant And Equipments For
Unsaturated Polyester Resins
Reactors
Mixers
Storage Tank/ Reaction Vessels
Boiler
Laboratory Equipments/Laboratory Testing Equipments
Suppliers Of Raw Materials
Polypropylene Glycol
Phthalic Anhydride
Maleic Anhydride
Polyethylene Glycol
Styrene Monomer
Antifoaming Agents
Stabilizers
Plant Layout
APPENDIX – A:

1.      Cost Of Plant Economics
2.      Land & Building
3.      Plant And Machinery
4.      Fixed Capital Investment
5.      Raw Material
6.      Salary And Wages
7.      Utilities And Overheads
8.      Total Working Capital
9.      Cost Of Production
10.      Profitability Analysis
11.      Break Even Point
12.      Resources Of Finance
13.      Interest Chart
14.      Depreciation Chart
15.      Cash Flow Statement
16.      Projected Balance Sheet
EIRI, India have recently prepared the detailed project report on this project based on the above capacity. This unit is having a great demand in India. May contact us at: eiri@eiriindia.org or www.eiriindia.org